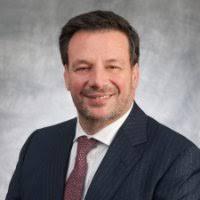 Partner, Executive, Strategist
ProOrbis Enterprises and Xiphos Associates
Aris is a sought-after strategist and business leader with broad corporate experience in the global multi-industrial sector and currently a partner with ProOrbis Enterprises®, a management science consultancy with premier clients such as the US Navy and PwC, as well as the Principal of Xiphos Associates™, a management and M&A advisory. Previously, Aris was executive vice president of ITT Corporation and president of its Industrial Process business, Gould Pumps, a global manufacturer of industrial pumps, valves, monitoring and control systems, and aftermarket services for numerous industries.  
Aris also served as executive vice president of ITT Corporation, where he oversaw corporate strategy, mergers and acquisitions, strategic planning, information technology, and communications. Aris' prior roles at ITT Corporation include serving as the chief human resource officer, as well as the senior vice president of corporate development and strategy. Before joining ITT, Aris served as vice president of corporate business development and head of mergers and acquisitions for American Standard Companies.  Aris began his career at Owens Corning. 
Aris is a frequent guest lecturer for MBA capstone courses at Dartmouth College's Tuck School of Business, where his topics include executive-board dynamics, leadership, mergers and acquisitions, and business and enterprise strategy. He teaches an advanced strategy course at Stevens Business School as an adjunct professor. Aris earned a Master of Business Administration from The Wharton School at the University of Pennsylvania, and he is a graduate of Miami University, earning his bachelor's in business administration and finance.
Showcase(s)
Spring 2018
Fall 2018
Fall 2017