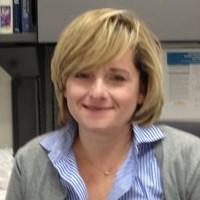 Translational Pharmacologist and Pharma Industry Scientific Strategist ▪ STEM Advocate
Beth Ann Murphy is a scientist with experience in the pharmaceutical and life sciences biotech sectors. Presently she is the Founder of BAM Consulting LLC, whose mission is to share industry know-how with scientist-entrepreneurs to advance their ideas from the lab to commercialized products. Prior to starting BAM Consulting LLC, Dr. Murphy held positions in a start-up company that spun out of an academic lab at Rutgers University, and most notably, 25 years as a research scientist at Merck & Co. She has extensive and holistic experiences in all aspects of drug discovery across multiple disease areas and has contributed to the success of innumerable drug discovery programs.
Dr. Murphy holds a bachelor's degree from Muhlenberg College, a master's degree from Seton Hall University and a Ph.D. from Rutgers University. Notably, she undertook her doctoral degree and training while maintaining her full-time career track position at Merck. To complete her studies, she was also awarded a 2-year paid sabbatical numbering among the top 5% of applicants to be selected to this competitive, company-wide program.
Beth is a member of several professional organizations, including the American Association for the Advancement of Science, the American Women in Science Association, and the New York Academy of Sciences. She is a frequent grant reviewer for the NIH Cardiovascular Small Business Study Section. She is an adjunct instructor with the NSF-sponsored I-Corps entrepreneurial training program. She is passionate about promoting roles for Women in STEM and volunteers to mentor girls and women interested in careers in science. She is a history-buff and avid traveler.