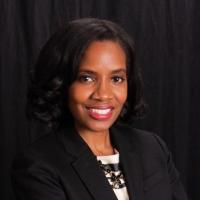 Healthcare Technologist and Researcher
School of Communication & Information at Rutgers
Hajar is an experienced healthcare technology leader and educator. As the former Global Head of LifeScan Commercial Technology at Johnson & Johnson, Hajar Shirley led global efforts centered around strengthening Lifescan's global reach via improved patient engagement initiatives, new digital business development, and expansion of the OneTouch megabrand to new and emerging markets. Hajar is currently a PhD Student in Health Communication at School of Communication & Information at Rutgers, where she is pursuing health equity research aimed at improving the global patient experience for marginalized populations.
While at Johnson & Johnson, Hajar held a variety of leadership roles across Information Technology spanning across Commercial, Information Security, Supply Chain, Research & Development, and Regulatory Affairs. In her most recent role, she had global IT Commercial and R&D responsibilities in which she delivered key technology capabilities to enable growth and improved Sales Force Effectiveness, expansion of the OneTouch Reveal digital platform, delivery of the new digital platform and rebranded OneTouch global websites, and expansion of eCommerce connected experience.
Hajar is passionate about people development, recruitment, and community service. While at Johnson & Johnson she founded the Rutgers IT Case Competition in 2004 – in which top students are given the opportunity to solve real IT challenges faced at Johnson & Johnson. She has also served as a mentor for the Johnson & Johnson Bridge to Employment program and spearheaded numerous community services events – often taking the opportunity to work with students and children.
In addition, Hajar is a Part-Time Lecturer at Rutgers School of Communication & Information and has also served as a Guest Lecturer at Essex County College. Hajar received her BS in Computer Science from Rutgers University and also has a MS in Computer Science and an MS in Management from New Jersey Institute of Technology. She has completed the Smith College – Leadership Edge program while at Johnson & Johnson. In 2015, she had the opportunity to also attain a certificate from Babson College on Technology Innovation. In 2016 she completed a certificate in Global Marketing Management at Wharton – UPENN.
Showcase(s)
Spring 2018
Fall 2018
Spring 2017
Fall 2017